Ekaterine Khvedelidze - Biography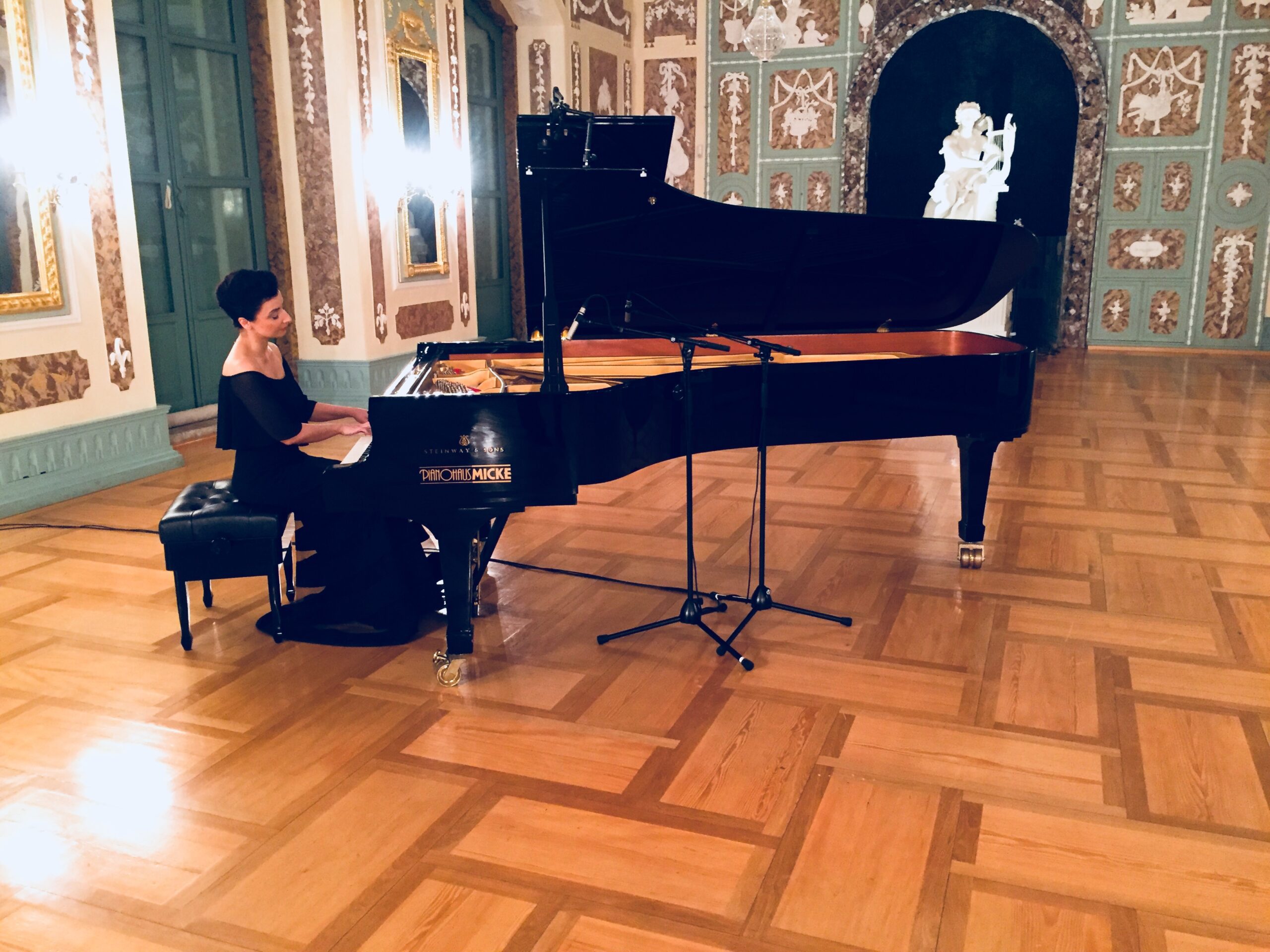 Ekaterine Khvedelidze - Biography
Georgian pianist Ekaterine Khvedelidze began playing the piano at the age of five. Her extraordinary artistic development brought her together with Georgian piano teacher Medea Gamsakhurdia in 1996, with whom she received pianistic training at the conservatory in her hometown. Her diploma was followed by further studies at the Academy of Music in Detmold and Moscow.
From 2004 she was a master student of her mentor and patron Igor Zhukov, one of the most important representatives of the older generation of Russian pianists and in turn a student of the legendary Heinrich Neuhaus and the last personal representative of his standard-setting training tradition. She also received important inspiration from numerous master classes with internationally renowned musical personalities such as Vitaly Margulis, Peter Feuchtwanger, Andras Schiff, Bruno Canino and John Perry.
Ekaterine Khvedelidze has been impressing her listeners for years with her incomparable way of penetrating deeply into the soul of music with every note, of giving every phrase natural breath. In her soulful, colourful and imaginative playing, the mere musical text, the instrument, her self-evident virtuosity as a "medium" recede behind the actual substance of the music and open the view to deeper layers of musical experience.
A special commitment of her equally powerful and hauntingly sensitive playing is devoted to the works of the Russian late Romanticism of Alexander Scriabin or Nikolai Medtner, whose unjustly almost unknown piano works repeatedly lead to great surprises in her inspiring piano recitals.