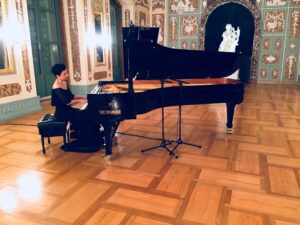 A Scriabin Recital will take place in Berlin Charlottenburg in the winter of 2022/2022:
Sonatas No. 2 in G sharp minor Op. 19
No.3 Op. 23
No. 4 in F sharp minor Op. 30
Fantasy in B minor Op. 28
No. 5 Op. 53
The exact date and venue will be announced (here).